We were super excited to get home yesterday and find a package from Canada waiting for us!
Here's the video footage of the Grand Opening. You'll have to excuse my silly accent, my daggy shoes (I wear flats to walk home from work) and the messy backyard.
Now photos!
Here's the haul! There's a Tuffy Ultimate Squid, a JW squeaker ball, some dried salmon fillets, an antler chew, an Officer Murphy sticker and a shirt for me!
(By way of explanation, I'm involved with the Team Unruly blog and
messiahdivine
very kindly developed graphics of our dogs to use on merchandise promoting the site. So this is a 'limited edition' shirt with Tayla's graphic on it. <3)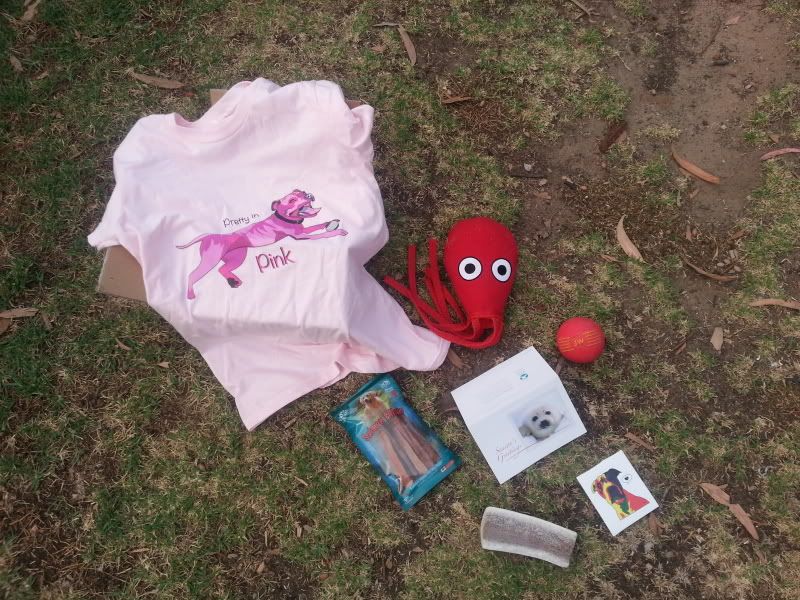 Tayla is extremely ball-focused, so the JW squeaky ball was an instant hit.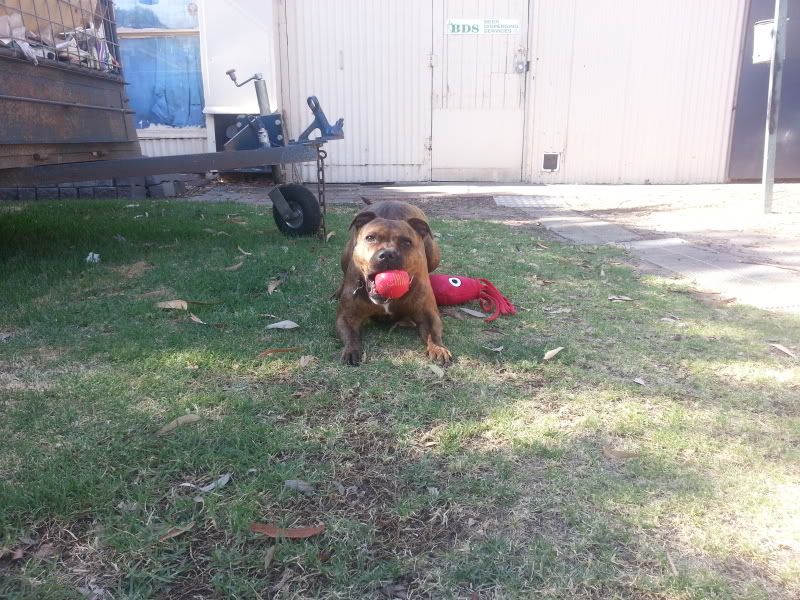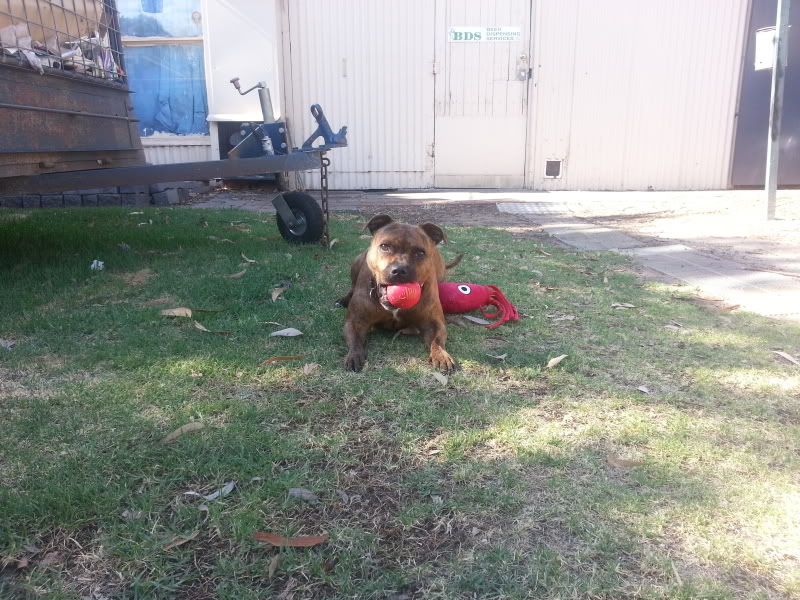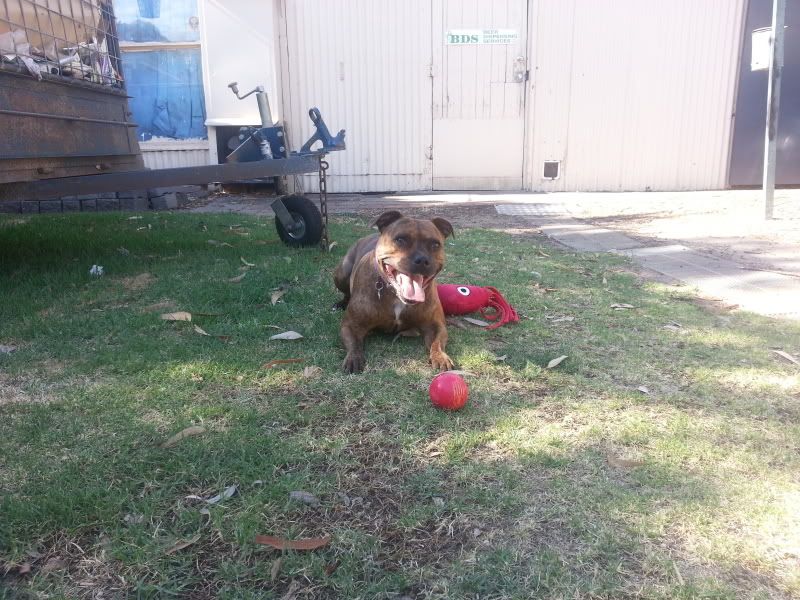 But then, Daddy took her Tuffy Squid and THAT got her attention.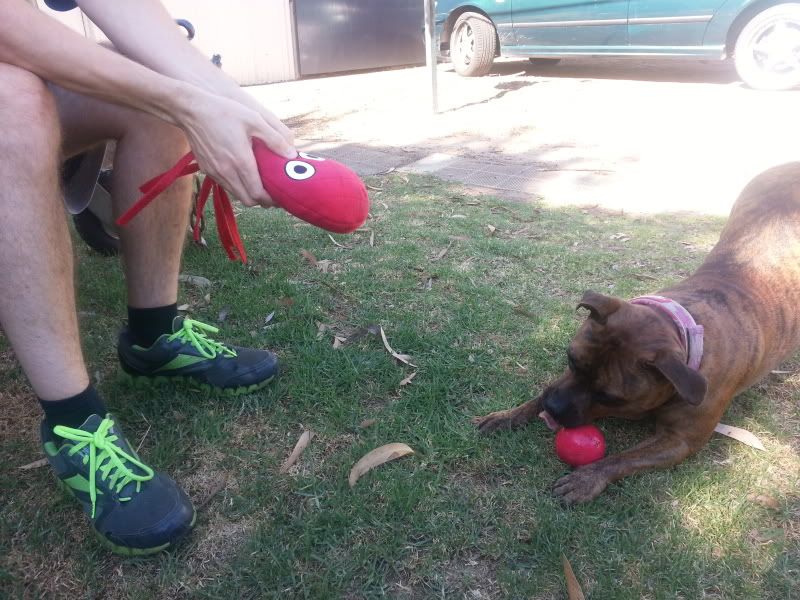 "Drop the Squid, and no one gets hurt."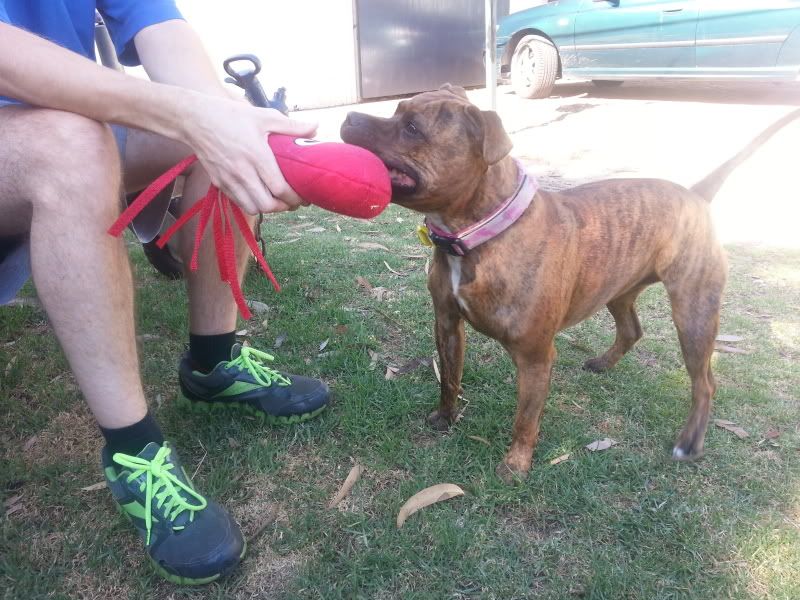 I had to get a photo of me wearing the new shirt, naturally. :D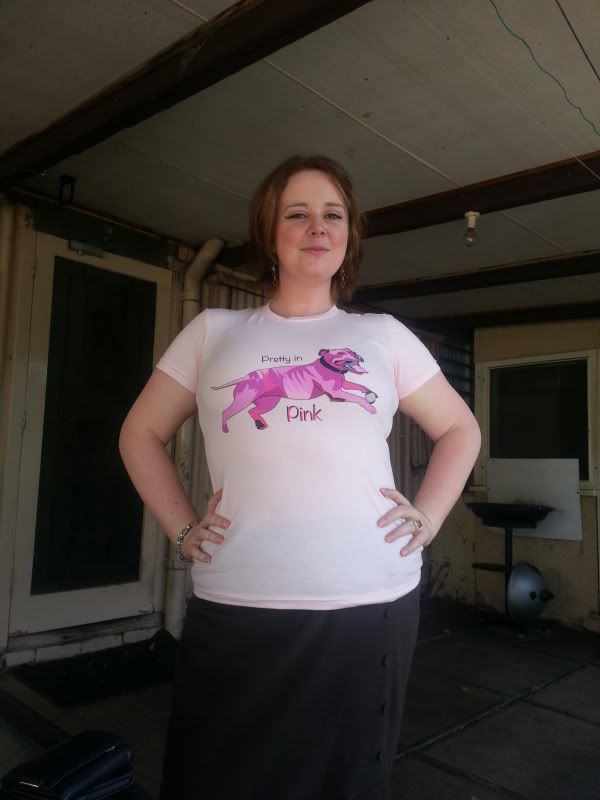 Thank you so much
messiahdivine
! Everything in your package was a winner and Tayla is a happy camper. I didn't manage to get any photos of the salmon fillets, but she is hugely into those.
Too bad about the maple syrup, eh? I think I would have DIED of happiness if you'd managed to send that over. ;D
I'll just leave you with this picture of the antler that Tayla had in her crate while I was at work today:
I TOLD you she was a power-chewer. :D